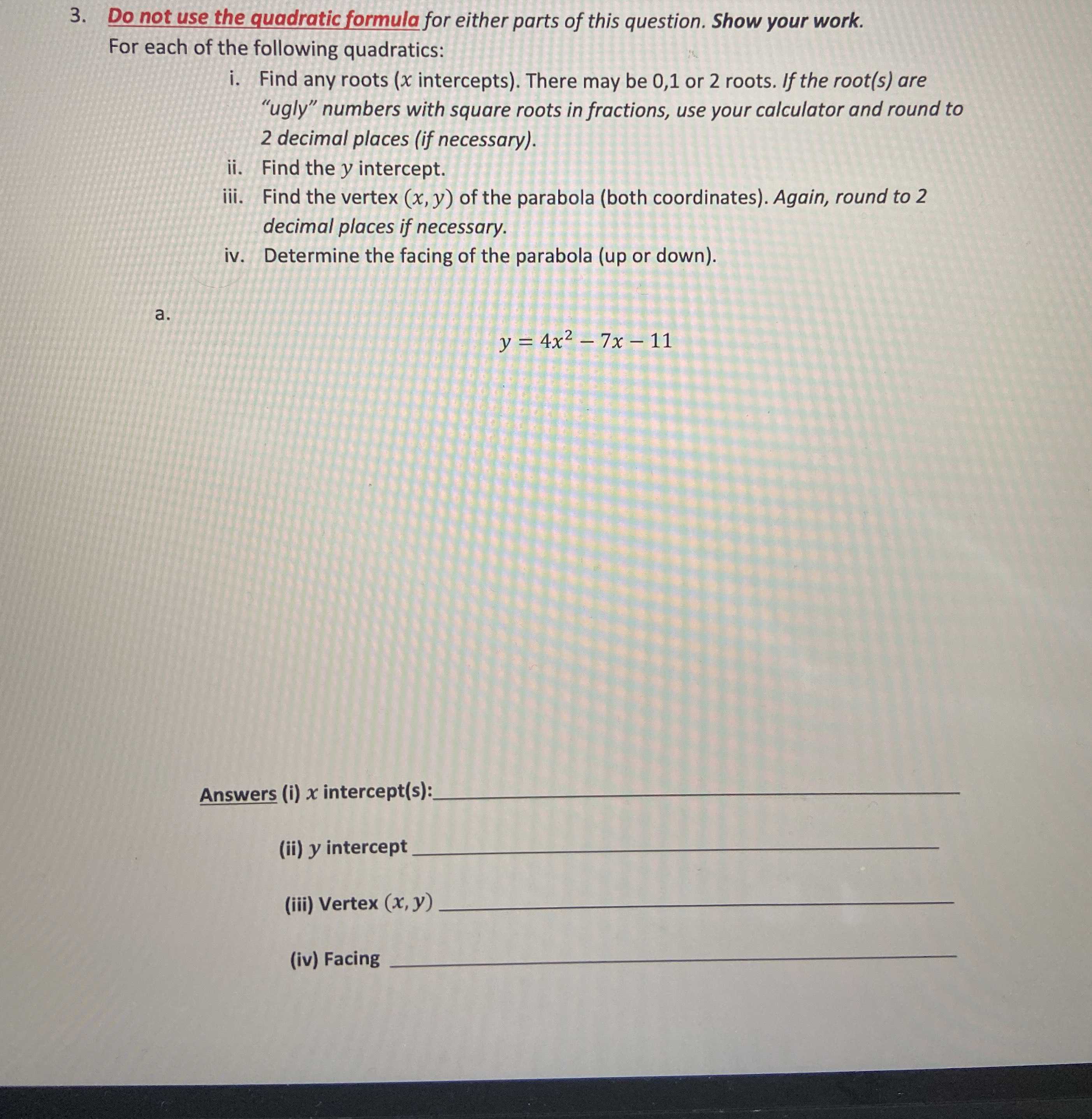 3. Do not use the quadratic formula for either parts of this question. Show your work. For each of the following quadratics:
i. Find any roots \( ( x \) intercepts). There may be \( 0,1 \) or \( 2 \) roots. If the root(s) are "ugly" numbers with square roots in fractions, use your calculator and round to\(2 \) decimal places (if necessary).
ii. Find the \( y \) intercept.
iii. Find the vertex \( ( x , y ) \) of the parabola (both coordinates). Again, round to \( 2 \) decimal places if necessary.
iv. Determine the facing of the parabola (up or down).
\( y = 4 x ^ { 2 } - 7 x - 11\)