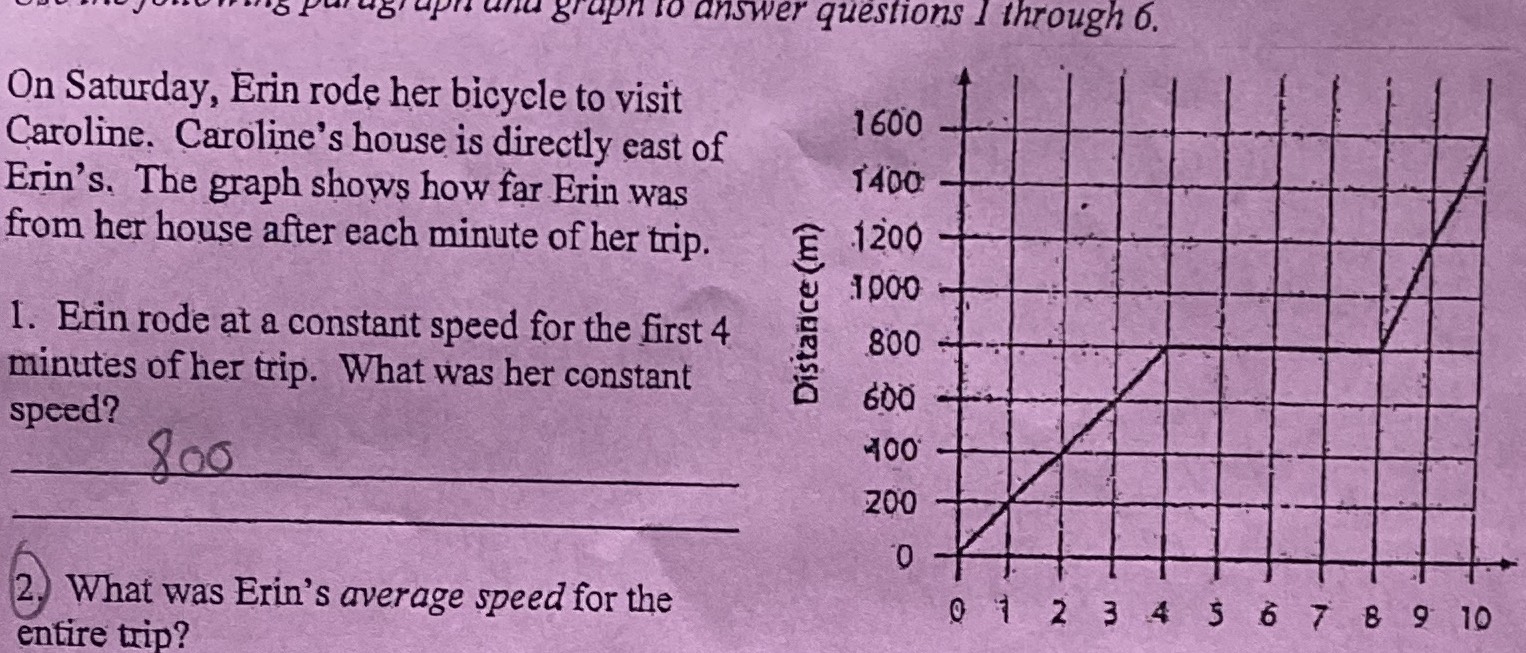 On Saturday, Erin rode her bicycle to visit Caroline. Caroline's house is directly east of Erin's. The graph shows how far Erin was from her house after each minute of her trip.
1. Erin rode at a constant speed for the first \( 4 \) minutes of her trip. What was her constant speed?
2. What was Erin's average speed for the entire trip?