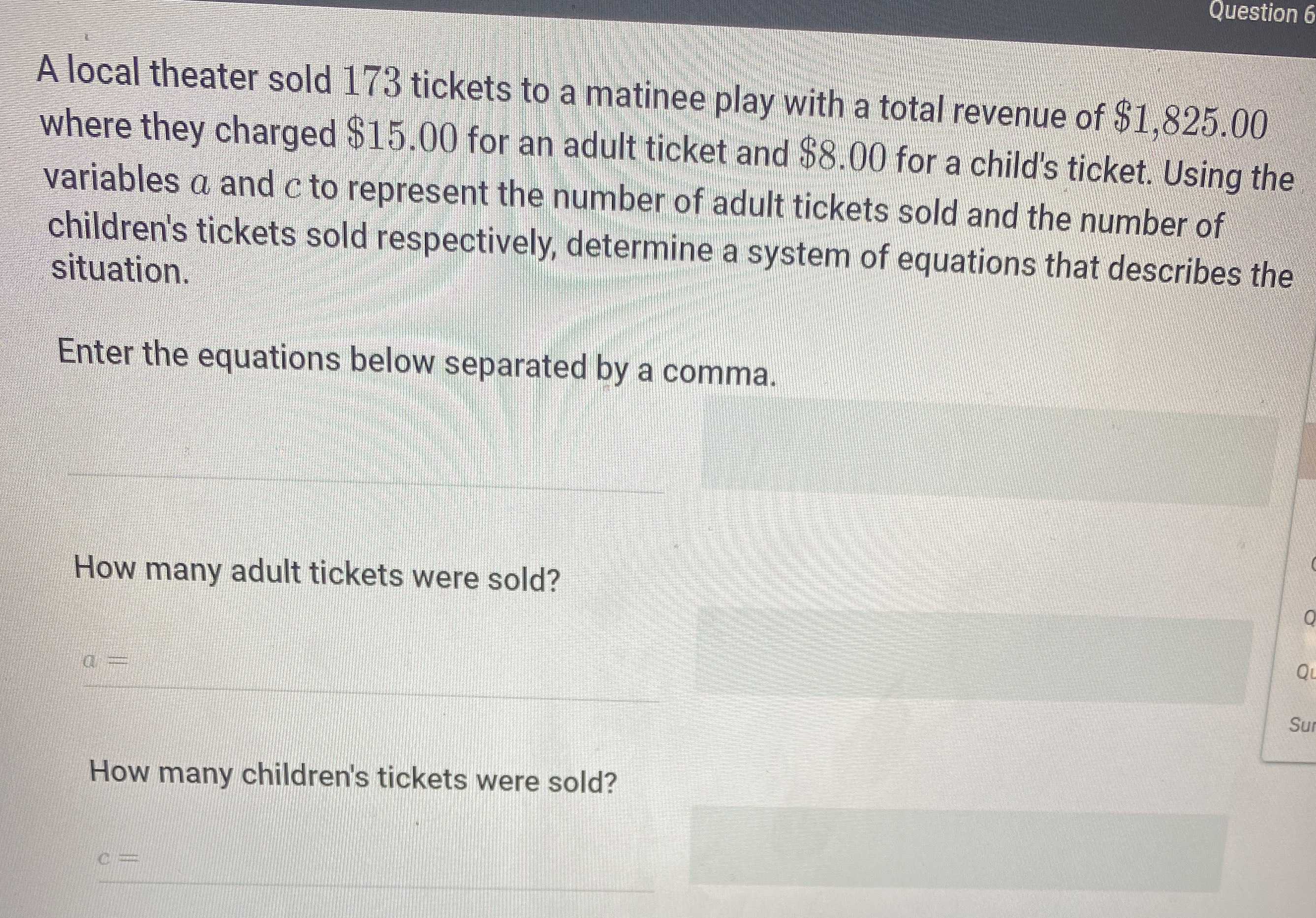 A local theater sold \( 173 \) tickets to a matinee play with a total revenue of \( \$ 1,825.00 \)
where they charged \( \$ 15.00 \) for an adult ticket and \( \$ 8.00 \) for a child's ticket. Using the variables \( a \) and \( c \) to represent the number of adult tickets sold and the number of children's tickets sold respectively, determine a system of equations that describes the situation.
Enter the equations below separated by a comma.
How many adult tickets were sold?
How many children's tickets were sold?