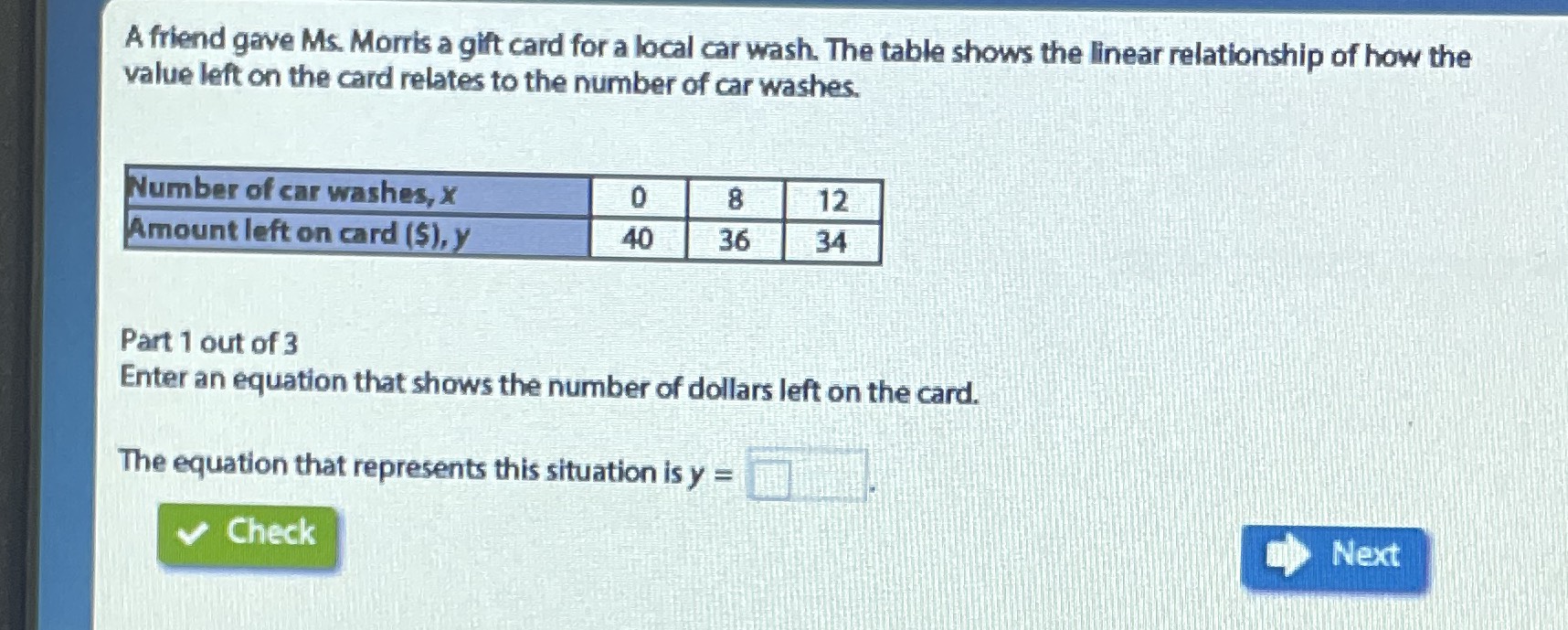 A friend gave Ms. Morris a git card for a local car wash. The table shows the linear relationship of how the value left on the card relates to the number of car washes.
Part \( 1 \) out of \( 3 \)
Enter an equation that shows the number of dollars left on the card.
The equation that represents this situation is \( y = \)