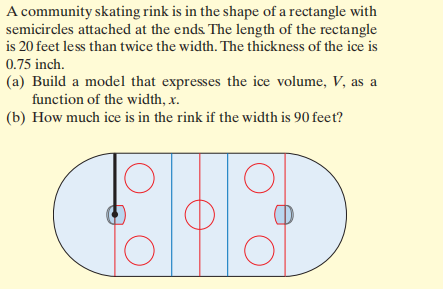 A community skating rink is in the shape of a rectangle with semicircles attached at the ends The length of the rectangle is \( 20 \) feet less than twice the width. The thickness of the ice is \( 0.75 \) inch.
(a) Build a model that expresses the ice volume, \( V \) , as a function of the width, \( x \) .
(b) How much ice is in the rink if the width is \( 90 \) feet?