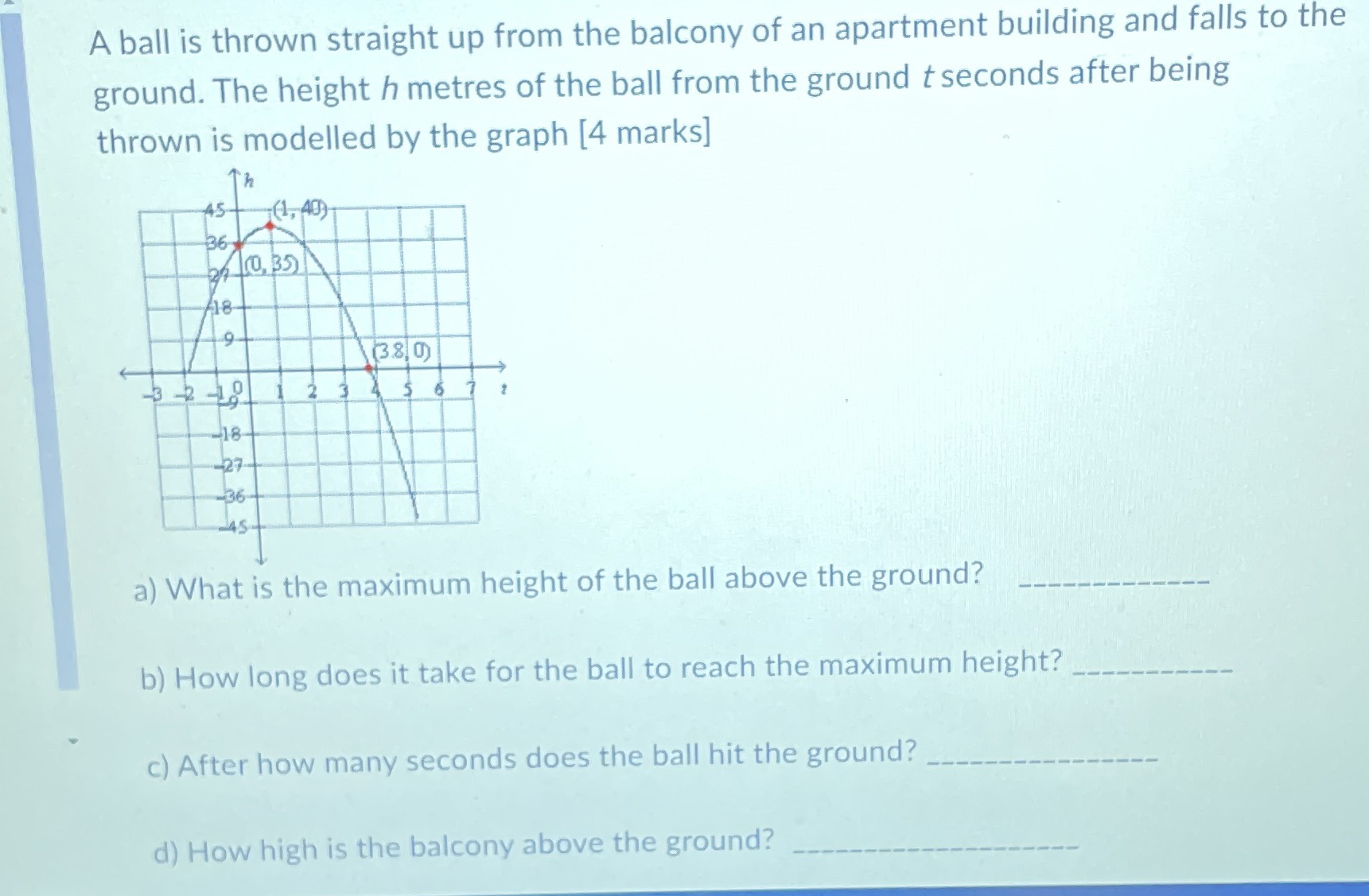 A ball is thrown straight up from the balcony of an apartment building and falls to the ground. The height \( h \) metres of the ball from the ground \( t \) seconds after being thrown is modelled by the graph.
a) What is the maximum height of the ball above the ground?
b) How long does it take for the ball to reach the maximum height?
c) After how many seconds does the ball hit the ground?
d) How high is the balcony above the ground?