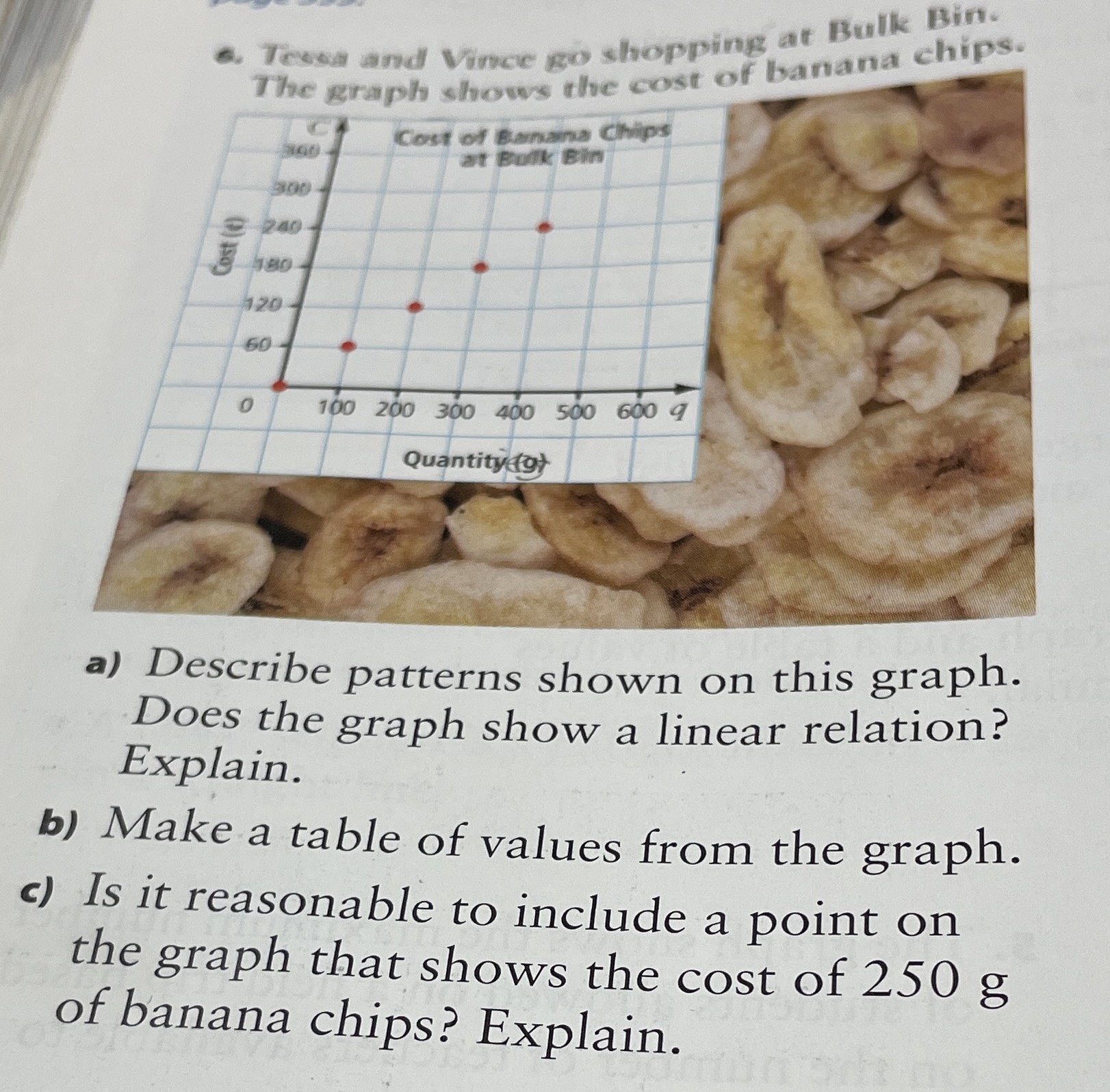 6. Tessa and Vince go shopping at Bulk Bin.The graph shows the cost of banana chips.
a) Describe patterns shown on this graph. Does the graph show a linear relation? Explain.
b) Make a table of values from the graph.
c) Is it reasonable to include a point on the graph that shows the cost of \( 250 g \) of banana chips? Explain.