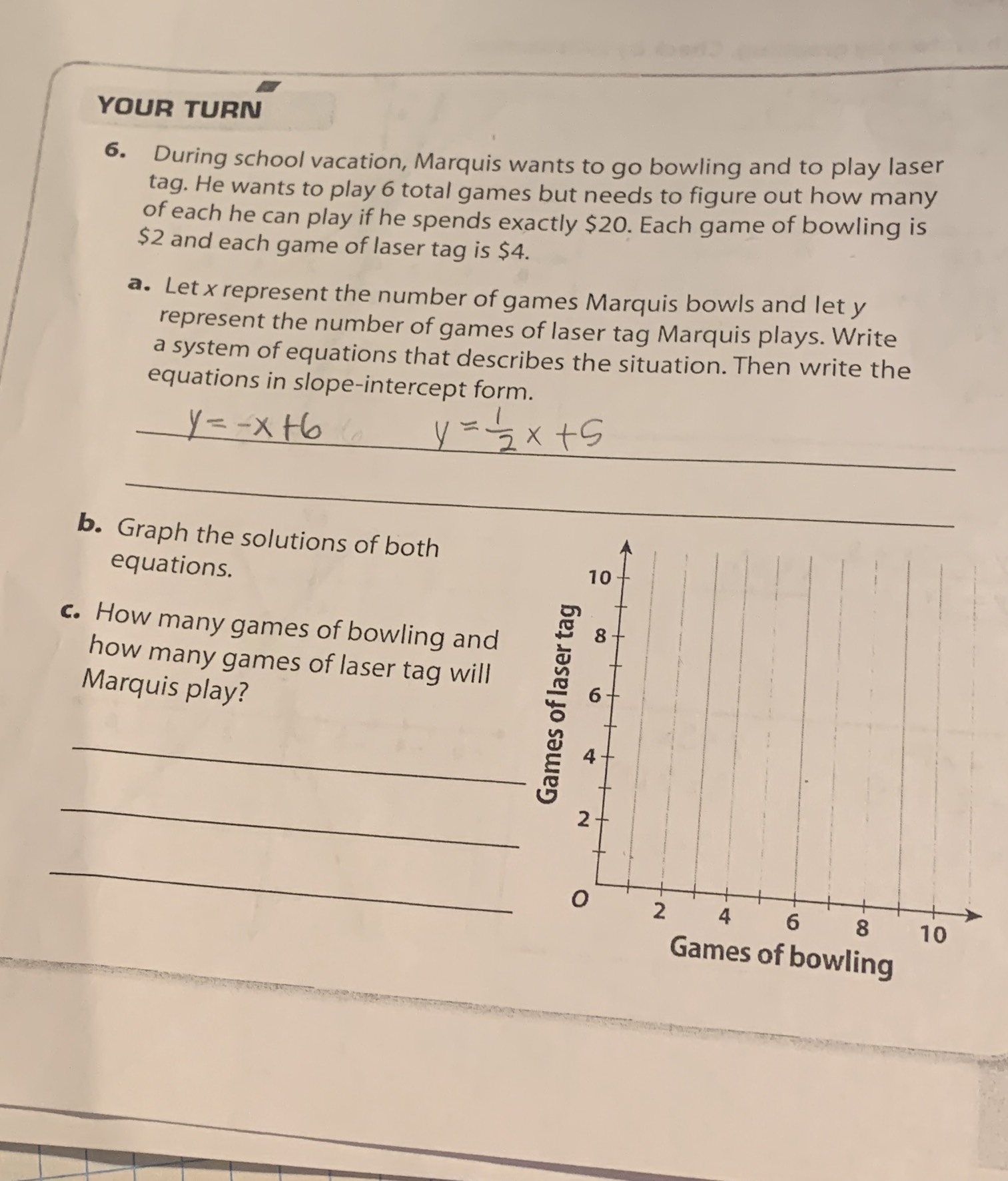 6. During school vacation, Marquis wants to go bowling and to play laser tag. He wants to play \( 6 \) total games but needs to figure out how many of each he can play if he spends exactly \( \$ 20 \) . Each game of bowling is \( \$ 2 \) and each game of laser tag is \( \$ 4 \) .
a. Let \( x \) represent the number of games Marquis bowls and let \( y \) represent the number of games of laser tag Marquis plays. Write a system of equations that describes the situation. Then write the equations in slope-intercept form.
b. Graph the solutions of both equations.
c. How many games of bowling and how many games of laser tag will Marquis play?