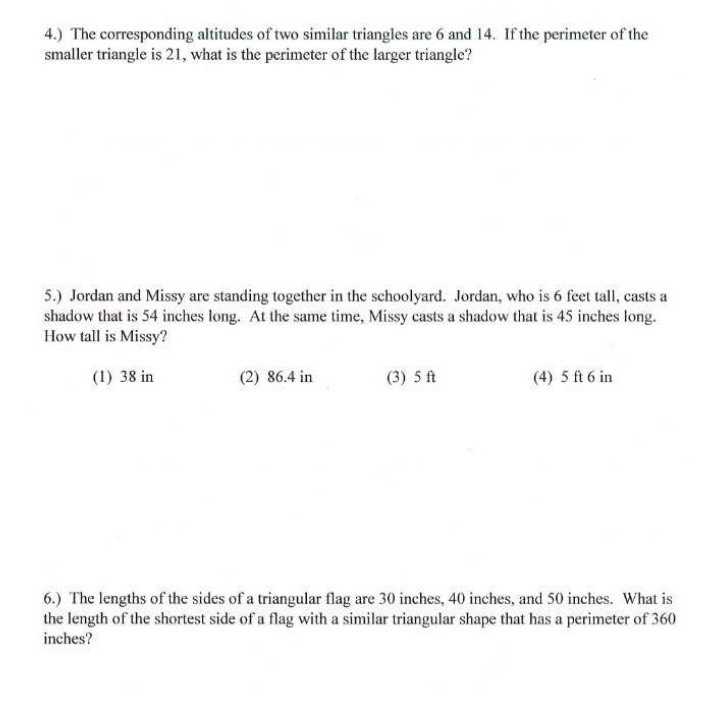 4.) The corresponding altitudes of two similar triangles are \(6\) and \(14\) . If the perimeter of the smaller triangle is \(21\) , what is the perimeter of the larger triangle?
5.) Jordan and Missy are standing together in the schoolyard. Jordan, who is \(6\) feet tall, casts a shadow that is \(54\) inches long. At the same time, Missy casts a shadow that is \(45\) inches long. How tall is Missy? (1) \(38\) in (2) \(86.4\) in
6.) The length of the shortest side of a flag with a similar triangular shape that has a perimeter of \(360\) inches?