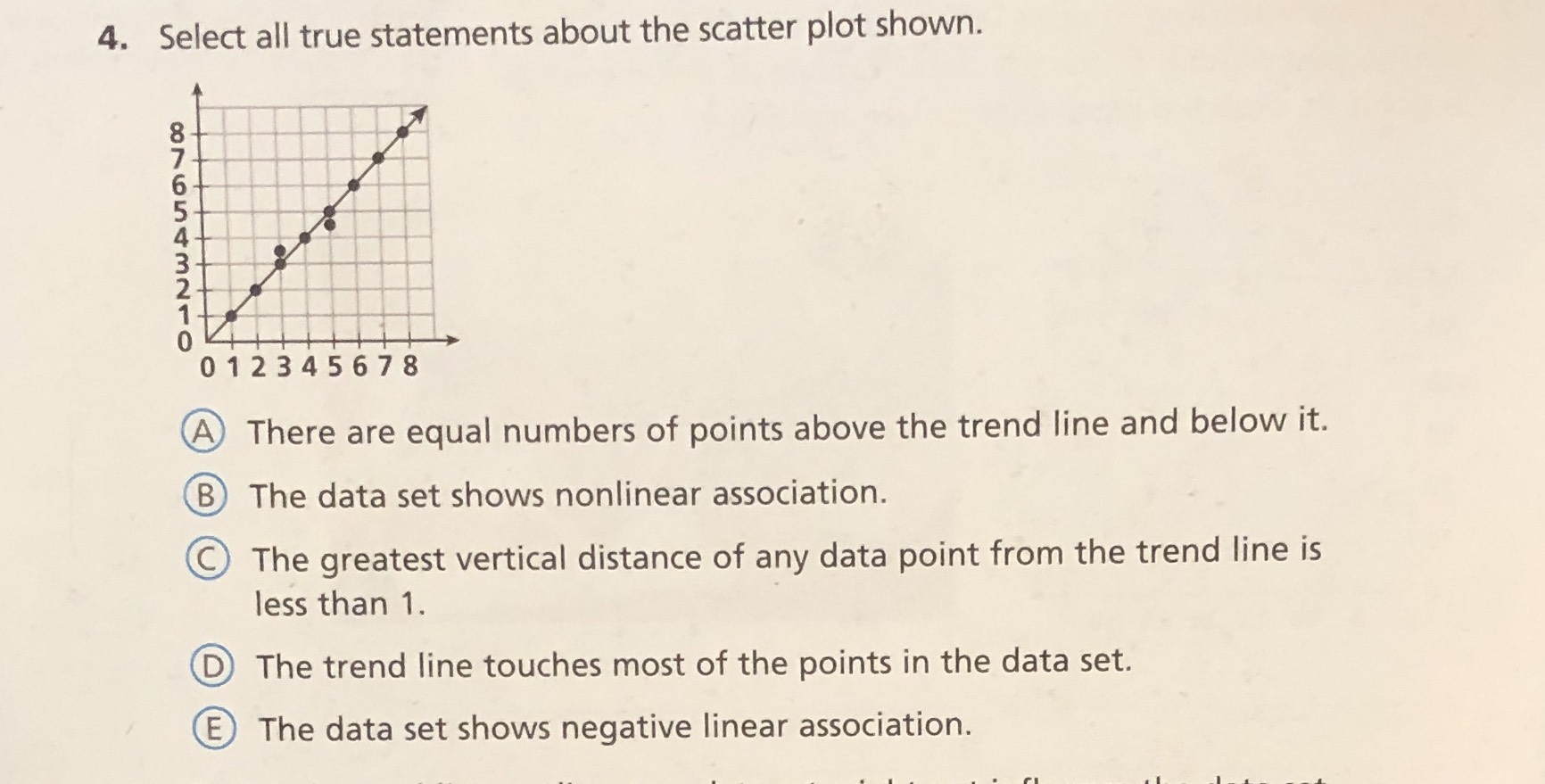 4. Select all true statements about the scatter plot shown.
(A) There are equal numbers of points above the trend line and below it.
(B) The data set shows nonlinear association.
(C) The greatest vertical distance of any data point from the trend line is less than \( 1 . \)
(D) The trend line touches most of the points in the data set.
(E) The data set shows negative linear association.