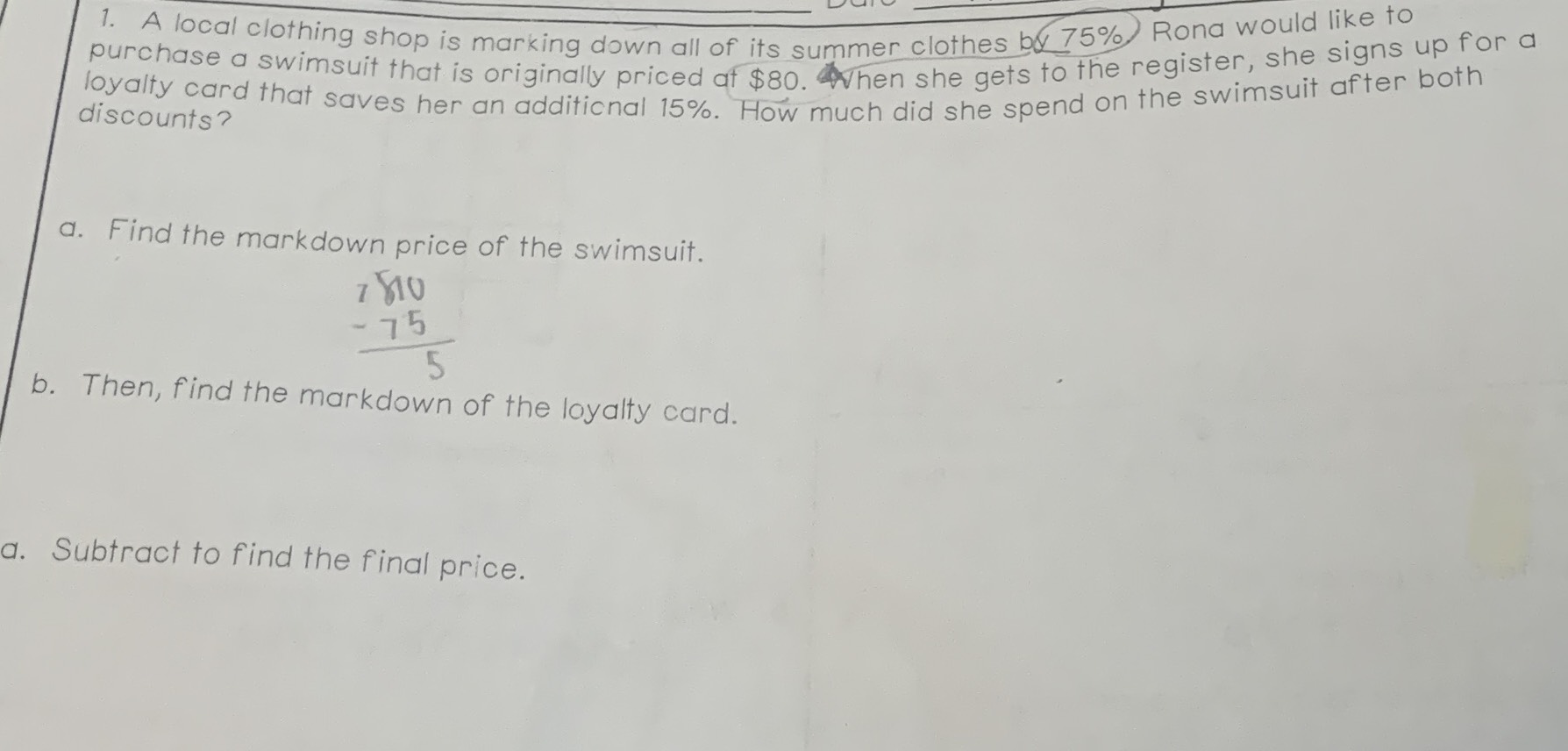 A local clothing shop is marking down all of its summer clothes by \( 75 \% \). Rona would like to purchase a swimsuit that is originally priced af \( \$ 80 \) . When she gets to the register, she signs up for a loyalty card that saves her an additional \( 15 \% \) . How much did she spend on the swimsuit after both discounts?
a. Find the markdown price of the swimsuit.
b. Then, find the markdown of the loyalty card.
a. Subtract to find the final price.